Timeline
Timeline
A few landmarks
Our Journey Started in 2008 and on the way we have created memories that would last forever.
The accomplishment of our students make us what what we are today and the vision for tomorrow keeps us going...
---
2008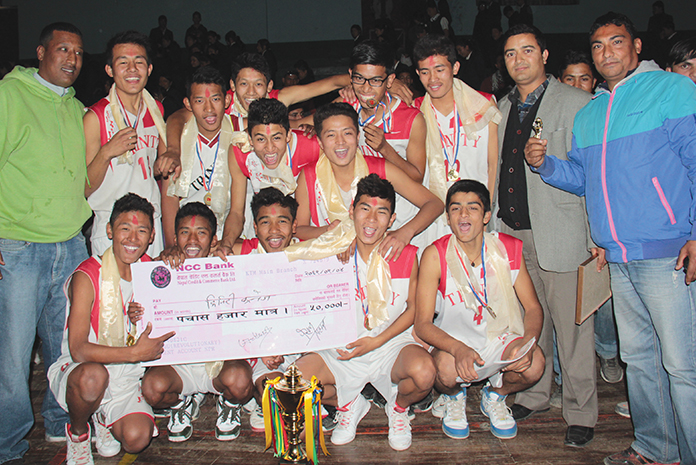 At the very outset, 659 & 47 Students enroll in +2 & A Levels respectively.
2009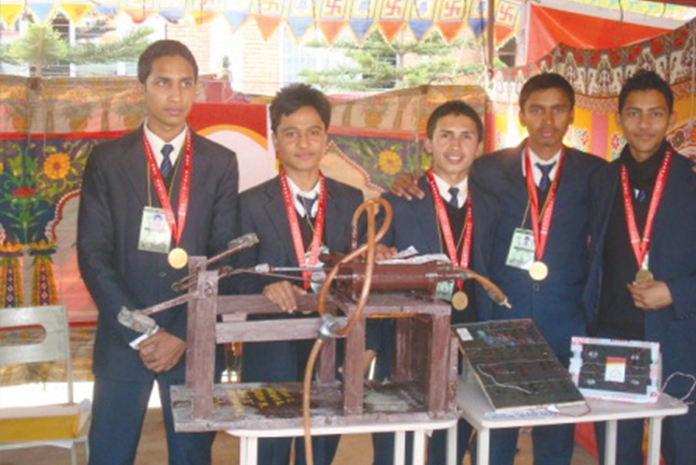 Trinity hosts the National Basketball Championship at Dasharatha Stadium.
Liza Poudel, 1st Batch, A Levels, Tops Nepal in Computing - Outstanding Cambridge Learners Award
2010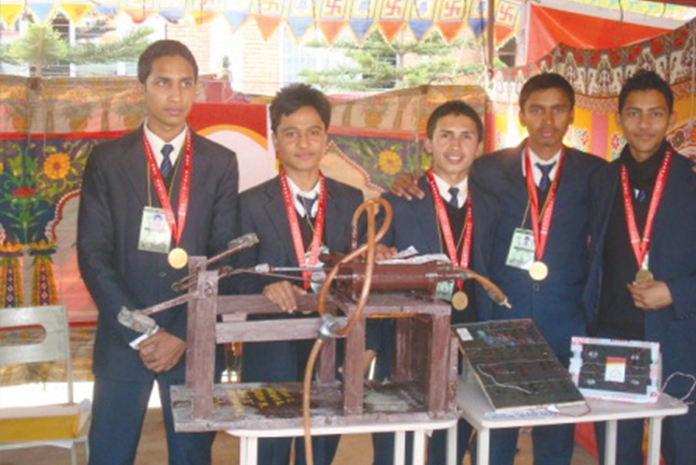 Great Results! Our first Batche graduate with outstanding results (85 HSEB +2 students get distinction & 30% A2 students get Grade A
World - Cyclist Puskar Shah displays the Trinity banner atop Mt. Everest
PM Madhav Kumar Nepal shows keen interest in the progress of Bhawana Tamang's education supported by a Trinity Scholarship.
2011
Trinity A Level students top Nepal obtaining 8 Outstanding Cambridge Learner Awards while Binod Giri wins the Best Across three in Nepal.
Trinitian Rajina Rimal receives Best Vocal Collaboration Award in Hits FM Music Award.
2012
Trinitians Sneh Rajya Laxmi Rana represents Nepal at the London Olympics, 2012 - women's 10 metre air rifle.
We secure top HSEB results - 216 & 255 distinctions in Grades XII & XI respectively.
2013
Trinitians Pradeep Niroula & Sulav Lal Shrestha participate commendably in the International Physics Olympiad 2013 in Copenhagen, Denmark.
2014
Our A Level student Pradeep Niroula obtains a full Scholarship at Havard University.
Over 20 & 45 Trinity graduates get MBBS & BE Scholarships respectively.
2015
Trinity actively provides relief to the earthquake-affected: Free transporatation, logistical support such as relief package distribution & accommodation, and generous contribution to PM's Disaster Relief Fund.
HSEB Topper - Trinitian Aashwin Basnet is hououred by G P Koirala Foundation.
2016
CIAE Chief Executive Michael O'Sullivan visits Trinity for a meeting with our Team and introduction to our Outstanding Cambridge Learner Awardees.
Trinitians Shivam Kumar Shah & Kanchan Kafle top NEB Grade XI Science & Management Exams with 90.6% & 88.2% marks respectively.
2017
Trinity College celebrates 10 Years of Excellence.
The College starts constructing its own state-of-the-art Management Block and adds new sports facilities such as Futsal.
2018
Another Trinity student Larisha Shrestha, +2 Science, gets a full scholarship at Harvard University.
College organizes Trinity Module United Nations (TIMUN) & National Robotic League.
2019
Trinitians Sajin Shrestha, Shishir BK & Prithivi Chaudhary participate in International Robotics Olympics, Mexico
Our student Sahil Rana participates in Futsal World Cup 2019, Argentina.
Great results! 2130 Grade XI & XII students get more than 3.0 GPA in Board Exams.
2020
Trinity A Level students top Nepal obtaining 5 Outstanding Cambridge Learner Awards while Ronal Bista wins the Best Across Four in Nepal.
Our A Level student Kartikesh Mishra obtains a full scholarship at MIT.
Trinitians Deepshikha Shrestha, Ranjan Prakesh Mishra & Pawan Dallakoti participate commendably in International Economics Olympiad 2019,Russia
2021
Trinitians Rohan Bhattarai bags 2nd Position, National Online Space Speech Competition, NASO (Nepal Astronomical Society).
Over 78 Trinity graduates get admission in IOE Campuses.
Great Results! 474 Grade XI & XII students obtain more than 3.6 GPA in the Board Exam